We specialize in the distribution and toll-manufacturing of consumer goods in the Philippines.
Valiant Distribution Inc. is one of the most preferred distribution companies in the Philippines.
Our salesforce cover all trade channels in the country from supermarkets, drugstores, groceries, department stores, market stalls and sari-sari stores. Amongst distributors, we have the most extensive array of distribution centers. We provide temperature control in the warehouses and delivery units. Each of our warehouses has temperature control and back-up power generators to ensure product quality is maintained, even during power interruptions.
Current Projects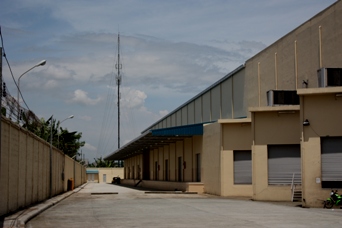 Expansion of temperature controlled warehouse adding 1,856 pallet positions.
Upcoming Events
inventory count August 8 to 15
Recent News
7/21/2011
Nivea, winner of 6 Major Brand awards from Watsons, was again nominated for FY 2010 People Choice Award for DEO (Body Care) and Skin Care Awards in the Watsons Health and Beauty Supplier Awards Night held in SMC Convention Hall, Pasay.