Knowing us
We listen, focus, and are customer friendly
Our Vision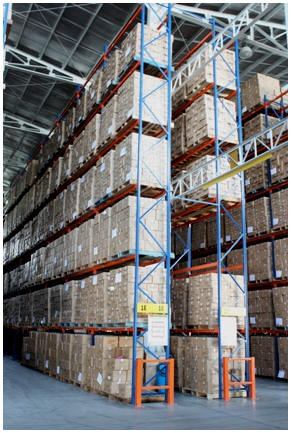 We will be the most preferred Sales and Logistics provider in the country. This will be achieved by maintaining mutually beneficial and strategic partnerships with our principals; and we will provide our customers with excellent, value-added, innovative, and cost-efficient services, unrivaled in the industry.
Integrity, Transparency and Loyalty will embody our corporate philosophy that guides us in all our dealings. We will work with only a few superior companies that produce high quality products that have strong brand equity with the consuming public. This enables us to give focus and gain flexibility to help innovate and improve the business in this dynamic market. The partnerships that we will forge will provide long term financial growth to all involved.
We commit to develop leaders at all levels in the organization by recognizing and rewarding initiative and good performance. We will strive for the well-being of our employees and as a result, we are a team that is loyal, proud, and happy to build a long-term career with the company.
Our Advantages
What we have to offer?
52 years in the Business
Financial Stability
Customer AR Flexibility
Depth of our Census
Off-Take Data of our Sub Distributors
Merchandiser Coverage
Turnover and Channel based Selling
ERP systems customized to the requirements of the business.
Link of Account's EDI with our own system
Our Warehouses
We have warehouses across the Philippines.
Metro Manila
Dagupan
Cauayan
Cebu (servicing also Bacolod and Iloilo)
Davao
Cagayan de Oro